Thanks for the ass-kicking, 2017.
It was a rough one, for most people – especially if you live in Houston, Florida, Puerto Rico, parts of California, Oregon, and Washington or Las Vegas and of course all the other conflicted countries and places with natural disasters – the earthquakes in Mexico and massive flooding in India come to mind. And let's not forget who is President. <insert finger down throat gagging noise>
I was so happy to be rid of 2016 (due to health issues) that I was not prepared for any major disasters in 2017. In fact, after Irma hit Puerto Rico, I thought I was in the clear for the rest of the year from bad shit happening. Little did I know how only two weeks later, my life would flip up-side-down on the beautiful island I call home.
I think it's safe to say most of my friends are looking forward to 2018 and a better year. I just has to be, after all! I am more than grateful that I came out of it alive, actually. And even though 2017 was a beast, it had some highlights:
***I was able to purchase a new home, for starters. Yes, a month before Maria hit, sealing my fate in Puerto Rico, I was lucky to find a vintage gem and fixer-upper near the beach that I look forward to unleashing my creativity on this year. This is Flora and some flowers in our new home.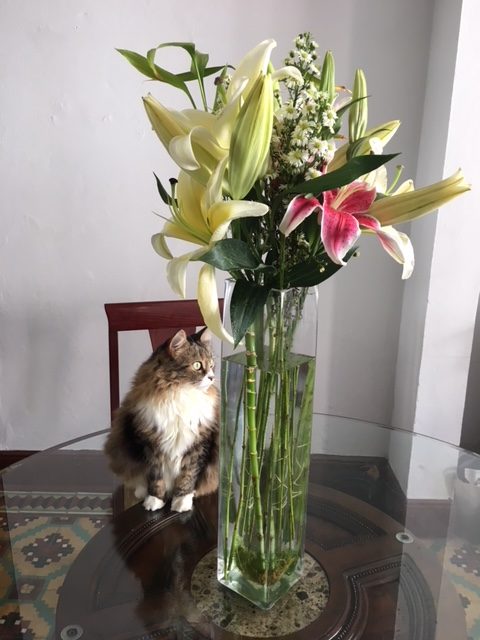 ***My fear of flying was toned down. Yes, even this frequent flyer has a fear of flying and it had gotten to the point where I was actually having panic attacks on planes. But Hurricane Maria cured that! Even though by pure chance I was not even in Puerto Rico when she hit, my friends and my cat were, and we never know when we are going to die and it could be at any moment. Getting worked up over a plane ride is just plain silly … better to just be OK with the idea of death at any moment. I know – that is a grim thought, but I somehow worked it out in my head and I had to fly quite a bit after Maria .. and I wasn't scared at all. It was the least of my worries.
***I realized what is most important to me and how I want to spend my time, my precious, precarious time I have left on earth. Hint: it is not getting upset over petty things, worrying about things, talking about people or things I really have no interest in, or wasting time doing things I don't enjoy or with people I don't enjoy. And yes, I have thought about these things before but there comes a point when you have to say to yourself: Not Worth It.
***I helped start a nonprofit organization to help raise awareness about the needs in Puerto Rico and raise money for water filters and solar lights in Puerto Rico. Three months since the hurricanes and some Two Million U.S. Citizens do not have clean water or electricity here in Puerto Rico. Just yesterday, I went to the mountains of Comerio to help pump filtered water from a river and to hand out a few solar lights. Please make a donation to our GoFundMe page if you have a chance! People need so much help here. The solar lights and water filters are really life savers. The nonprofit is called Together Puerto Rico and I would not be able to do any of it without the help of a few key people and all the donors who have contributed. (THANK YOU!)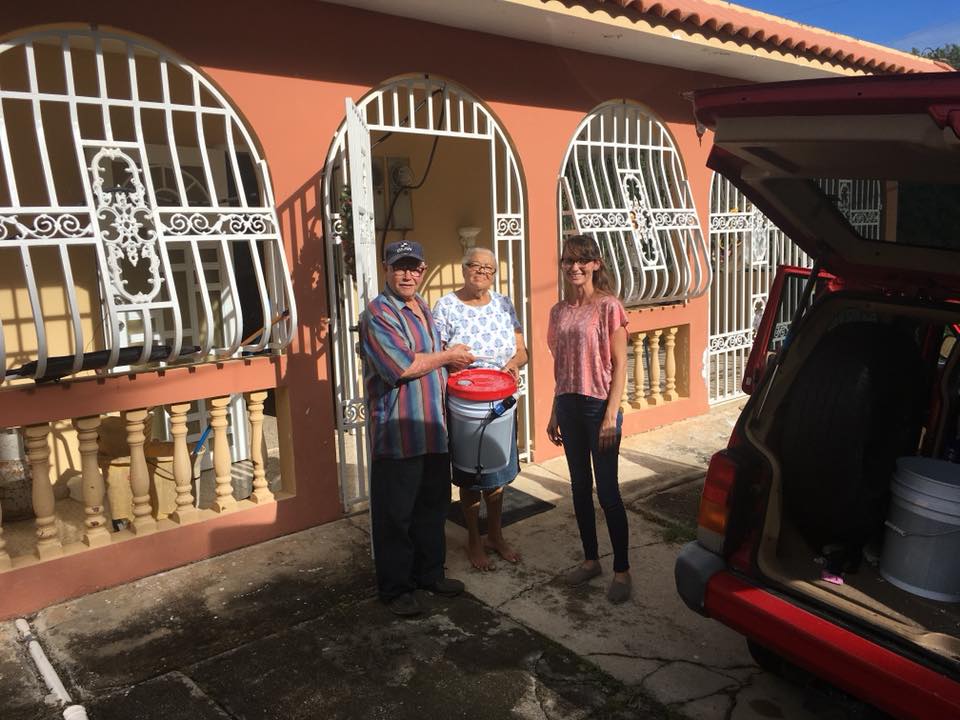 ***I was able to see more of this beautiful island that I live on. In fact, I wrote a blog post dedicated to it – Top Ten Reasons to Love Puerto Rico. In the first half of 2017, I went on some beautiful hikes with great people (especially the one to Charco Prieto in Bayamon – see below!). I was able to share the island with my sister who came for a visit (we went surfing, hiking, snorkeling, shopping and of course … to the pool!) I watched the eclipse from Old San Juan, I visited beaches on the island I had never been to (Isla de Cabras, Survival Beach, Crash Boat). This island is so beautiful – please come and visit!! You will not be disappointed.
***The last few weeks I have been in many parts of the island I had never seen before, delivering water filters and other supplies with another great organization – Water for Puerto Rico / Agua para Puerto Rico. I have been to Canovanas, the Florida neighborhood in Arecibo, Las Piedras and Comerio — the latter three being in the hilly region with some beautiful views.
***I met some of the most resilient and inspiring people in the world. I have always known Puerto Ricans are patient people. But I didn't realize just how patient until after Maria. I have learned patience from living here, for certain, but I could never be that patient! I have heard absolute horror stories from people who had to flee their homes during Maria with their children on their backs up a hill full of snakes and centipedes, or were trapped in their homes from quick rising flood waters, supposing they would soon die. Many people have post traumatic stress disorder and are still dealing with so much – not having electricity puts such a burden on people who were living ordinary lives only a few months ago. Still, they are cheerful, they are hopeful, they sing and they dance and they carry on, helping their neighbors and trying to find a bright side. They inspire me to be more patient and cheerful.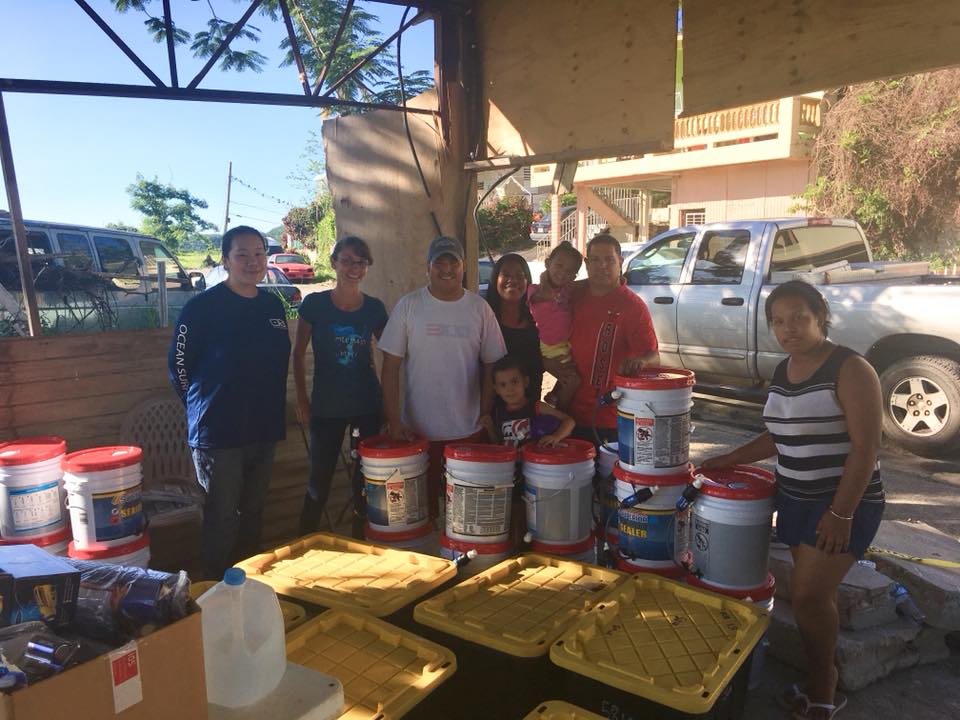 ***I got to spend unexpected extra time with family! After Maria I had to work and needed the internet so I had an extended visit to my parents' in Tennessee, spent a week with my sister in Maryland and was able to also spend 10 days in Louisville, KY getting myself centered with yoga. The extra time with my parents may have been a little trying at times but even that helped me to understand them and myself a little better.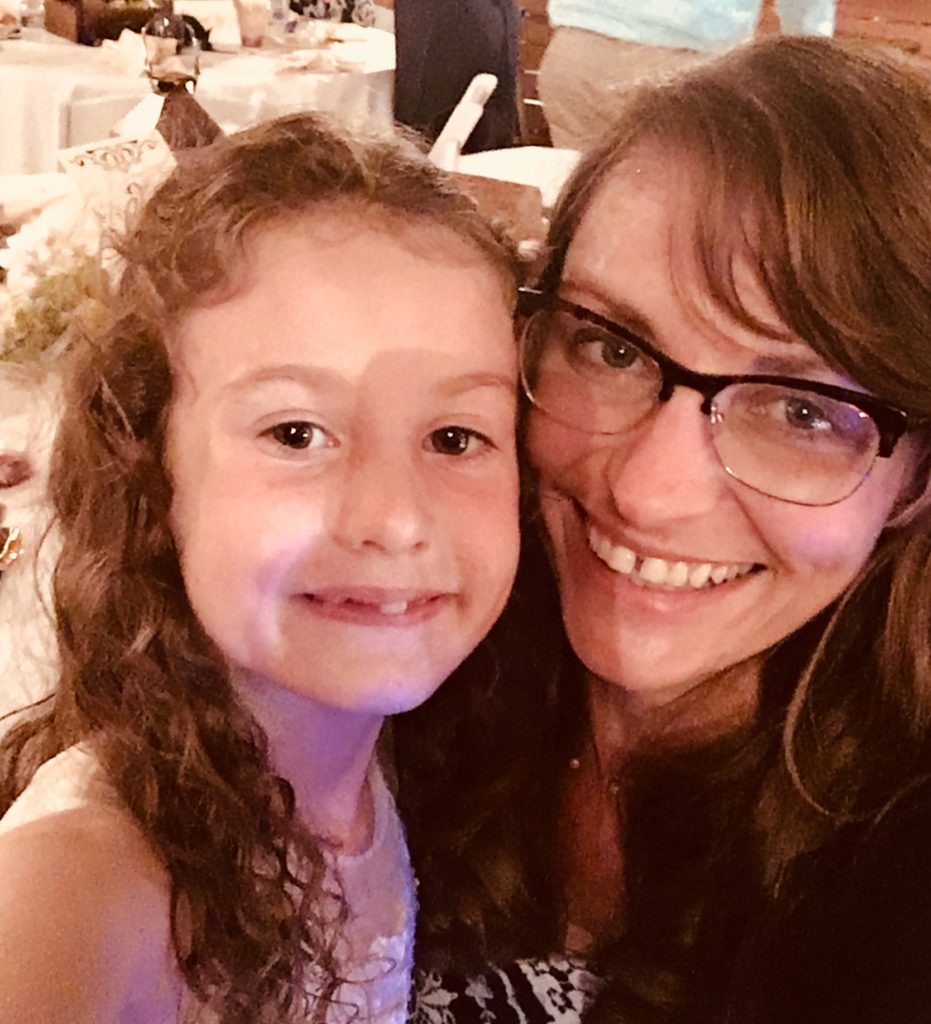 *** I became closer to friends. Hurricanes will do this to you. 
***I had the fortune to catch up with some old friends! My trip to NYC earlier in the year led me to some great friends I hadn't seen in such a long time. I can't wait to my next trip to the Big Apple (I will wait until it thaws out!) I also was lucky enough to visit a friend's new family and new home on the Chesapeake Bay. What a gorgeous place, but bittersweet since I was worried about a pending hurricane hitting my home the entire visit. :-0
So even though 2017 brought a bunch of destruction and gloom – I learned from it, I grew from it and at times it was not pretty. At times I was not nice or pretty myself – I was pissed and I was scared and I was depressed. And I unleashed that and let that known to many unfortunate people that love me anyway. Sorry!
But this morning – as I lifted and stretched my limbs across my yoga mat – I had this epiphany of sorts that 2018 is going to be such a great and pivotal year. Because that is how it is with life – things are destroyed so new things can grow. We know it. We all know it. We all know one day we will die. Your friends, your family, your children. Whatever you think about the after life or not – when we die, we will not live on this planet in these same bodies any longer. It is sad and wonderful at once because otherwise, there would be nothing, we would be nothing. We can not enjoy our lives without knowing something worse exists. There can be no good without some bad. And the trick is to find that inherent part of ourselves that is so, so good. We all have it.
So Happy New Year to you! Go out and appreciate your family and friends, tell them you LOVE them! Tell strangers the same, if you feel it. Put it in your mind that this year is going to be AMAZING. Kick your habits and and kick 2018's ass, not the other way around. Because you CAN. And because LIFE is SHORT. Just set it in your mind, make the goals and don't give up, don't criticize yourself, don't criticize others (they can't help it half the time!) and guess what – IT WILL HAPPEN. 
Your dreams are yours for the taking.